About Kahada Noodle
This is a product made from Japanese konjac yam, kneaded with brown rice flour.
Although it is a thin noodle, it has a firm texture and is gluten-free and non-GMO with 16 kcal per 100g.
As it is low in both calories and sugar, it is a very healthy type of noodle that aids with a healthy lifestyle for all ages.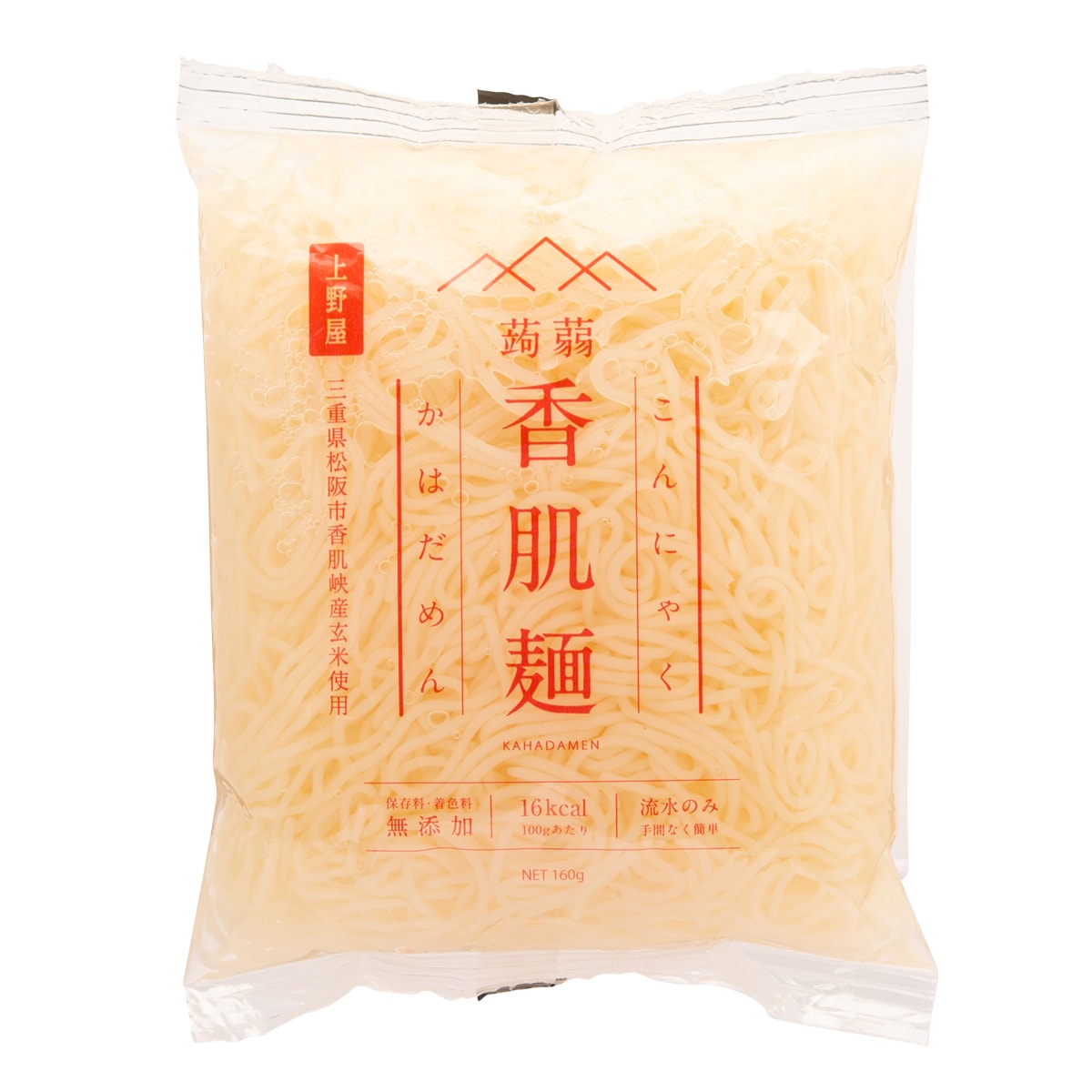 Discover why Kahada Noodle is good for you
1. Super easy to cook
2. Healthy and low calorie
3. Can be kept in your pantry for a few months
INGREDIENTS
- Carefully selected domestic konjac ingredients(yam)
- Brown rice flour made from brown rice harvested locally
- Calcium hydroxide
- Spring water from the Kahadakyo canyon
Country of Origin - Mie Prefecture, Japan

✓Low Calorie
✓ Low Carb
✓ Low Lipid
✓ Gluten-free
✓ Vegan
✓ Non GMO
Process of making Konjac Noodle
Wash, cut and dry the konjac yam

Make powder from the dried yam.

Mix it with water, brown rice
flour and calcium hydroxide

Let it go through the machine to
create a noodle shape
Easy prep before cooking
No pre-cooking is required and can be used directly after rinsing with water.
They are very easy to cook and can be served hot, cold or fried.
Have it cold with your favorite
veg and sauce

or

Cook and have it warm
When you open the package, it smells like the sea, but this is a natural odor.
The smell will disappear by rinsing or boiling
Things you can make with Kahada Noodle
Spicy Noodle

Fried Noodle

Hot Pot
There are so many other way to use healthy konjac noodle.

We would love to know your receipe too!
So please let us know what you have created. Please #kahadanoodle and share your ideas on Instagram.
Follow us on Instagram